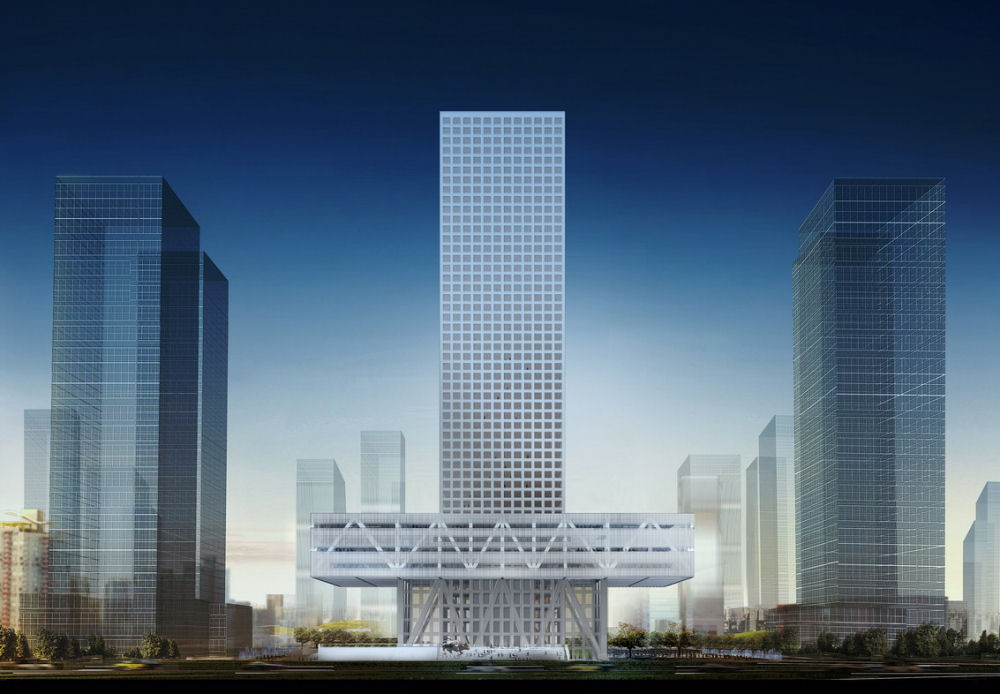 Awards:
Luban Award (National High-Quality Project), High-Quality Professional Engineering Award, Excellent Cooperative Organization, Energy-saving and Environmental Protection Demonstration and Low-Carbon Contribution Award.
Project Introduction:
The project is located in the northwest corner of the intersection of Shennan Avenue and Yitian Road in Tianzhong District, covering an area of 39,200 square meters. The height of the above-ground part is 245.8 meters, with a total of 47 floors, of which the above-ground part is about 180,000 square meters (the area of floor area ratio is 175,000 square meters), and the frame tube structure (steel structure); of which, the underground part is about 84,000 square meters, and the underground Floor. The three underground floors include: self-use office floors, rental office floors, listing halls, multi-functional meeting rooms, audio-visual classrooms, and collection centers.
The project uses the IoT design scheme, and is a vertical multifunctional comprehensive office building integrating modern office, securities trading operation, financial research, celebration display, conference training, club service, and property management.
Features: Open office, smart lighting.
Project Content:
1. Integrated wiring system; 2. Property computer network system; 3. Video security monitoring and intrusion system; 4. Access control and visitor management system; 5. Parking lot management system; 6. Cable TV and satellite receiving system; 7. Property Intercom signal coverage system; 8. Information release and guidance system; 9. Intelligent lighting control system; 10. Energy consumption measurement management system; 11. Computer room engineering system, etc.